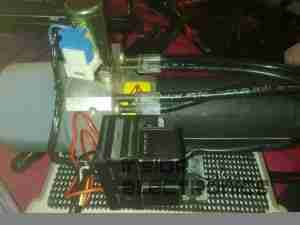 This is the hydraulic system from an Audi TT that would power the soft top. Here is the hydraulic pump unit. Oil Tank is on the left. Power is 12v DC at ~20A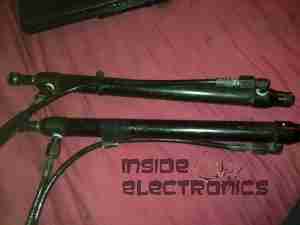 The pair of hydraulic cylinders that attached to the roof mechanism.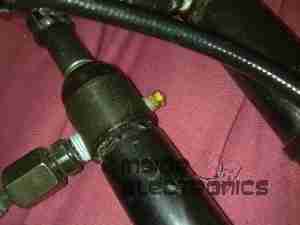 One of the cylinders has a limit switch built in. The brass bolt coming out of the side of the head is one contact. The other contact is the cylinder body.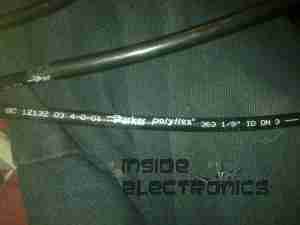 Marking on the hoses. This is Parker Polyflex hydraulic hose. 1/8″ ID.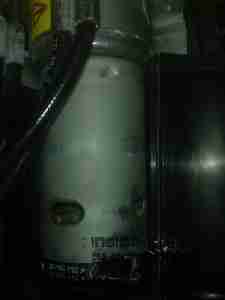 Drive motor for the hydraulic pump. Standard DC permanent magnet motor.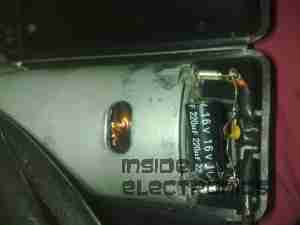 Motor power terminals & suppression capacitors. As the reversing relays actually short the motor out when de-energized, there is a lot of arcing at the brushes without some suppression.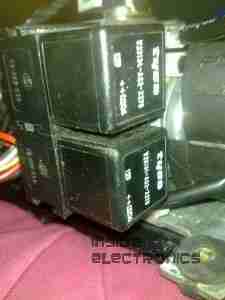 Reversing relay stack. Each relay is a SPDT configuration. The pair are arranged as a DPDT bank to reverse the motor, depending on which relay is energized.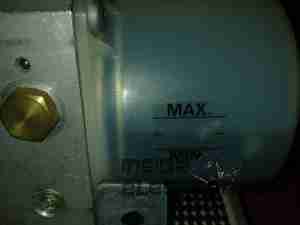 Detail of the oil tank showing the level markings.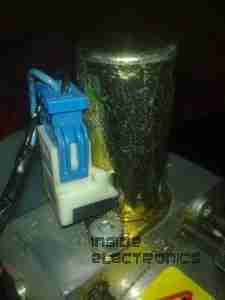 Solenoid valve on top of the unit. This valve provides full pump pressure to the cylinders when energized.