Now the controllers have arrived, I can rejig the supplies to have proper thermal control on their cooling.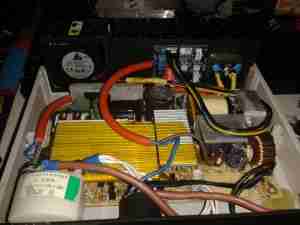 Here's the top off the PSU. The board has been added to the back panel, getting it's 12v supply from the cable that originally fed the fan directly. Luckily there was just enough length on the temperature probe to fit it to the output rectifier heatsink without modification.
To connect to the standard 4-pin headers on the controller, I've spliced on a PC fan extension cable, as these fans spent their previous lives in servers, with odd custom connectors.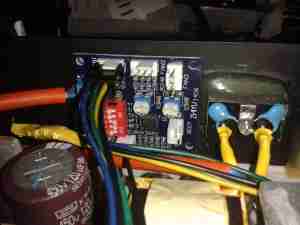 Here's the controller itself, the temperature probe is inserted between the main transformer & the rectifier heatsink.
I've set the controller to start accelerating the fan at 50°C, with full speed at 70°C.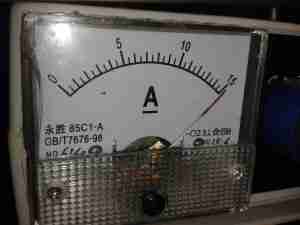 Under a full load test for 1 hour, the fan didn't even speed up past about 40% of full power. The very high airflow from these fans is doing an excellent job of keeping the supply cool. Previously the entire case was very hot to the touch, now everything is cool & just a hint of warm air exits the vents. As the fan never runs at full speed, the noise isn't too deafening, and immediately spools back down to minimum power when the load is removed.