As supplied, the RTL type tuner dongles are a little fragile, especially when they've got a rather heavy coax feeder attached for Ham Radio use.
The MCX antenna connectors on the tuner can't stand up to much abuse, and even the USB plug rips itself from it's mounts after a while with a heavy weight on the end. Since this dongle sits in my radio go bag, it definitely needed some protection & support.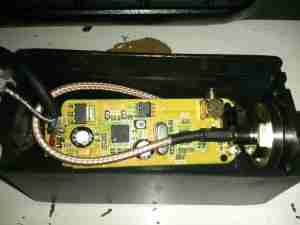 The PCB itself is removed from it's flimsy plastic casing, the USB plug is desoldered from the board.
To the exposed pads, a USB cable is soldered, giving much more flexibility in where the tuner is placed.
Instead of using the MCX antenna connector on the PCB, the coax is stripped & soldered direct to the PCB itself, as this connector has become unreliable.
To get the RF into the device, the case is fitted with an N connector, as is everything else in my shack.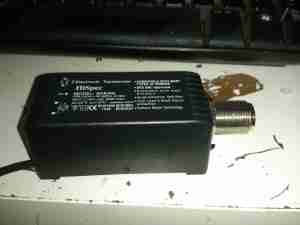 The box used is a surplus one which previously housed an electronic lighting transformer. This would be very easy to waterproof as well, for more protection against outdoor use.