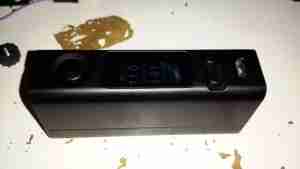 I've been a vaper now for many years, after giving up the evil weed that is tobacco. Here's my latest acquisition in the vaping world, the JoyeTech eVIC 60W. This one is branded by Totally Wicked as the Forza VT60.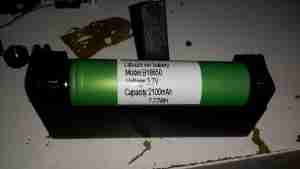 Powered by a single 18650 Li-Ion cell, this one is a Sony VTC4 series, 2100mAh.
Under the battery a pair of screws hold the electronics in the main cast alloy casing.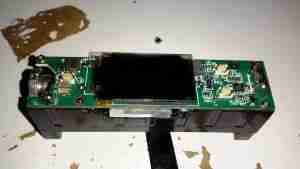 After removing the screws, the entire internal assembly comes out of the case, here's the top of the PCB with the large OLED display in the centre.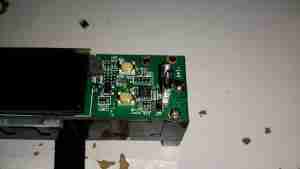 On the right side of the board is the USB jack for charging & firmware updates. The adjustment buttons are also at this end.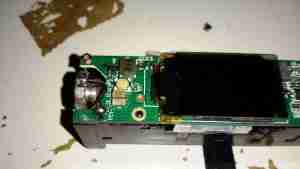 On the left side of the board is the main output connector & the fire button. Unlike many eCigs I've torn down before, the wiring in this one is very beefy – it has to be to handle the high currents used with some atomizers – up to 10A.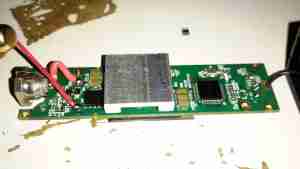 Removing the board from the battery holder shows the main power circuitry & MCU. The aluminium heatsink is thermally bonded to the switching MOSFETs, a pair under each end. The switching inductor is under the gap in the centre of the heatsink.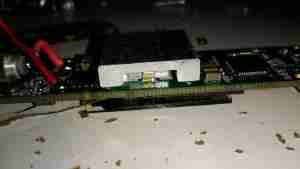 A close up of the heatsink shows the very slim inductor under the heatsink.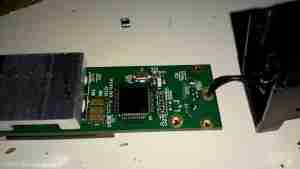 The main MCU in this unit has a very strange part number, which I've been unable to find information on, but it's probably 8081 based.