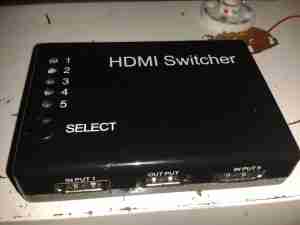 Here's another quick teardown, a cheap 5-port HDMI switch box. This is used to allow a single input on a monitor to be used by 5 different external HDMI devices, without having to mess about plugging things in.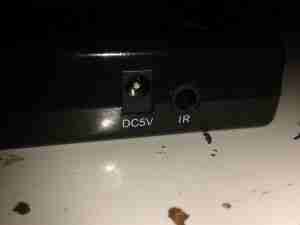 Here's the DC barrel jack & 3.5mm TRS jack for power & remote control. There's a little IR decoder & remote that go with this for hands free switching.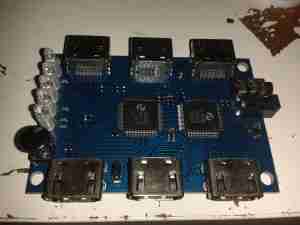 Here's the PCB out of it's plastic housing. The main logic is a pair of PI3HDMI303 3:1 HDMI switches from Pericom Semiconductor. These are cascaded for the 5-ports, the first 3 input HDMI ports are switched through both ICs to reach the output.
These HDMI switch ICs are operated with TTL input pins, the combination of these pins held either high or low determines the input port that appears on the output.
There's a button on the left for switching between inputs, with a row of 5 LED indicators.
Not much on the bottom side, a lot of passives & bypass capacitors. There's a 3.3v LDO regulator on the left for supplying the main rail to the active switch ICs. The IC on the right doesn't have any numbering at all, but I'm presuming it's a microcontroller, dealing with the IR remote input & pushbutton inputs to switch the inputs.