From the factory, the GY561 meter uses alkaline AAA cells for power. As these are not rechargable, and I don't carry any other devices that take such batteries, I figured I'd replace them with a single Lithium Polymer cell that I can charge via USB.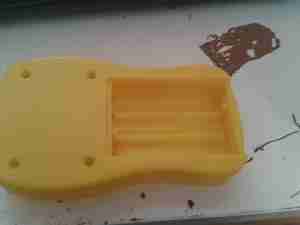 Here's the battery compartment, with the original spring terminals removed.
I searched eBay for a suitable sized cell, and settled on a 1000mAh type, with dimensions of 47mm x 28mm x 7mm.
This size cell required a small amount of modification to the battery compartment to make it fit properly with the associated charge & protection circuitry.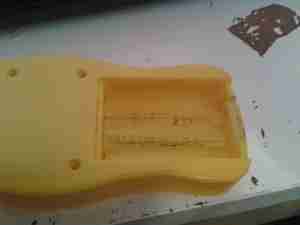 Here's the modifications made to the compartment, I've ground away the plastic to make the bottom flat, and the plastic tabs that retained the original spring terminals.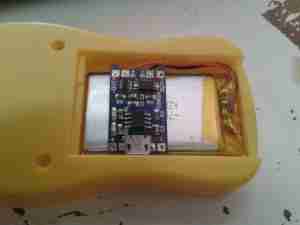 After grinding away the original battery spring holders with a dremel, the cell fits perfectly in the available space. The small PCB on the top of the cell is the USB charger & protection.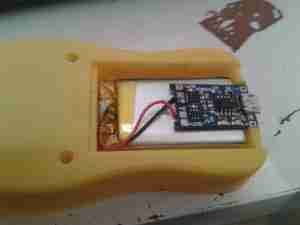 The charger is located in a slot cut in the bottom of the casing, so the USB port is accessible from outside the compartment.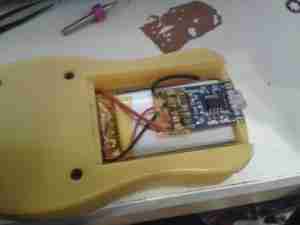 Here's the rest of the wiring completed, with the power wires going through holes in the bottom of the battery compartment to join onto the PCB where the original terminals were located. I have insulated the solder joints on the control PCB with some Kapton tape to prevent any shorts against the lithium cell.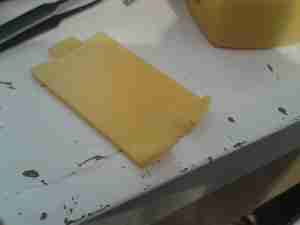 A small cutout was also required in the battery cover to allow the USB connector to poke out. This was easy to do on the soft plastic with a Dremel tool.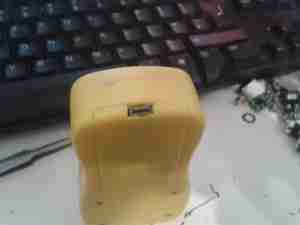 With the battery cover installed, the USB port is nicely recessed into the edge.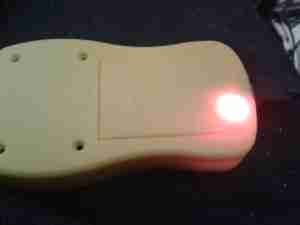 The indicator LEDs on the charging & control board show nicely through the plastic, here's the unit on charge. When the charge is complete, another LED lights as shown below.