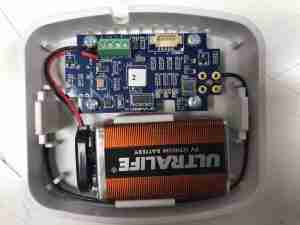 Here's another random bit of RF tech, I'm told this is a wireless energy management sensor, however I wasn't able to find anything similar on the interwebs. It's powered by a standard 9v PP3 battery.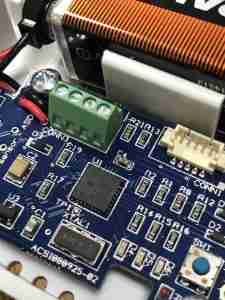 System control is handled by this Microchip PIC18F2520 Enhanced Flash microcontroller, this has an onboard 10-bit ADC & nanoWatt technology according to their datasheet. There's a 4MHz crystal providing the clock, with a small SOT-23 voltage regulator in the bottom corner. There's a screw terminal header & a plug header, but I've no idea what these would be used for. Maybe connecting an external voltage/current sensor & a programming header? The tactile button I imagine is for pairing the unit with it's controller.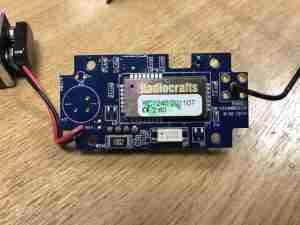 The bottom of the PCB is almost entirely taken up by a Radiocrafts RC1240 433MHz RF transceiver. Underneath there's a large 10kΩ resistor, maybe a current transformer load resistor, and a TCLT1600 optocoupler. Just from the opto it's clear this unit is intended to interface in some way to the mains grid. The antenna is connected at top right, in a footprint for a SMA connector, but this isn't fitted.