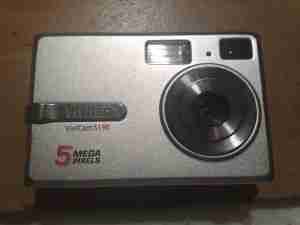 A 5 megapixel digital camera from Vivitar. Visible here is the lens, viewfinder & flash.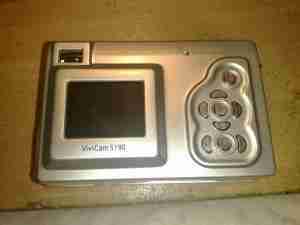 Rear of the unit showing the LCD & user control buttons.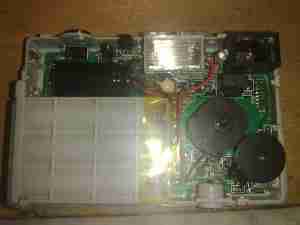 Front frame removed showing some of the internals. Shutter assembly & lens in centre, battery compartment at left.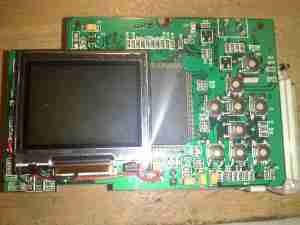 Rear frame removede, showing the LCD module & tactile switches.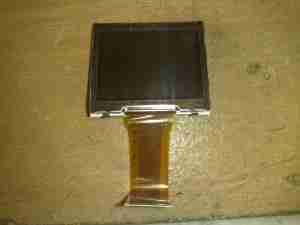 LCD module removed from the PCB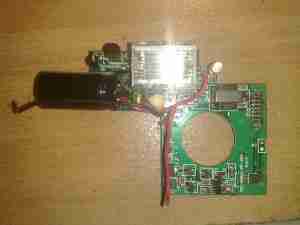 Flash PCB removed. Transformer is fed with the 4.5v from the 3 AA cells & steps it up to ~300v DC for the flash capacitor. A pulse transformer energizes an electrode next to the Xenon flash tube with ~5kV to ionize the gas.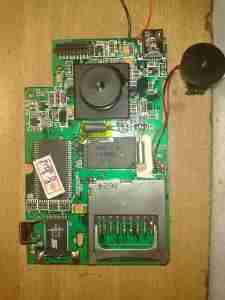 Main PCB removed. Internal flash ROM & RAM IC visible above the SD card socket. USB connector is at the top right, next to the piezo buzzer.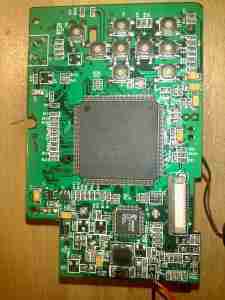 Main processor on reverse side of the PCB.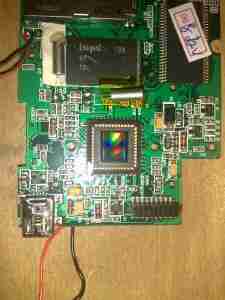 Closeup of the CMOS image sensor with the lens assembly removed.