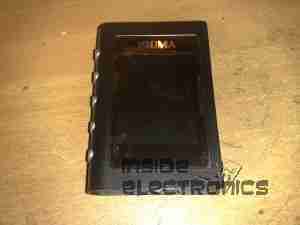 This is a cheap Sigma branded keychain photoframe. User buttons for power & selecting photos are on the left.
There are two white LEDs on the bottom edge that function as a torch as well.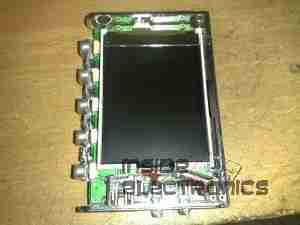 Front of the unit removed, showing the LCD module. The USB jack is bottom left, next to the pair of white LEDs & above that is the 32kHz watch crystal that the CPU uses for timekeeping.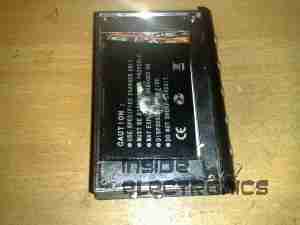 Here the back has been removed showing the 3.7v Li-Ion cell used to provide power.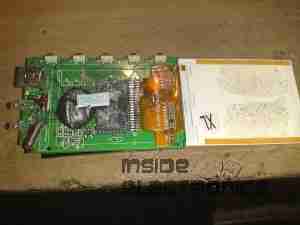 Here the display has been removed from the PCB exposing the chipset.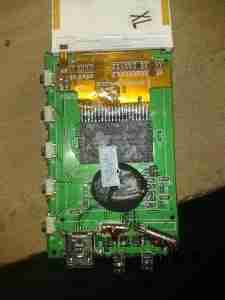 Here the CPU blob-top chip & a flash memory IC are visible. The CPU is a Sitronix ST2205U.