I almost forgot about this bit of kit, that came with one of my LED torches as a Lithium Ion charger. As I never plug in anything that comes from China via eBay, here's the teardown & analysis.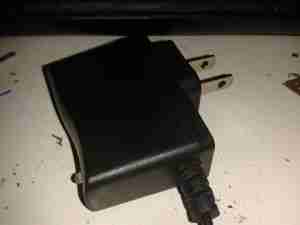 Here's the unit itself. It's very light, and is clearly intended for American NEMA power points.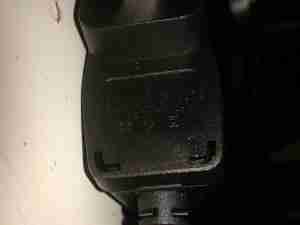 Claimed specifications are 100-240v AC input, making it universal, and 4.2v DC out ±0.5v at 500mA.
Considering the size of the output wire, if this can actually output rated voltage at rated current I'll be surprised.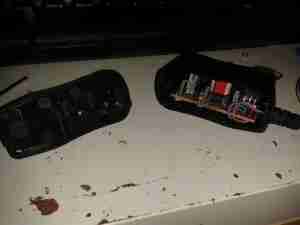 Here's the adaptor opened up. There's no mains wiring to speak of, the mains pins simply push into tags on the PCB.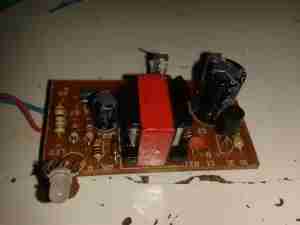 Top of the SMPS PCB. As usual with Chinese gear, it's very simple, very cheap and likely very dangerous. There's no real fusing on the mains input, only half-wave rectification & no EMI filtering.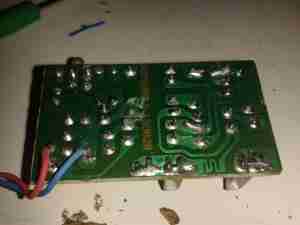 Here's the bottom of the PCB. At least there's a fairly sized gap between the mains & the output for isolation. The wiggly bit of track next to one of the mains input tags is supposed to be a fuse – I somehow doubt that it has the required breaking characteristics to actually pass any safety standards. Obviously a proper fuse or fusible resistor was far too expensive for these.
The output wiring on the left is thinner than hair, I'd say at least 28AWG, and probably can't carry 500mA without suffering extreme volt drop.