I recently managed to score a 3″ B&W portable TV on eBay, a Panasonic TR-3000G. As these old units are now useless, thanks to the switch off of analogue TV signalling, I figured I could find a composite signal internally & drive the CRT with an external source.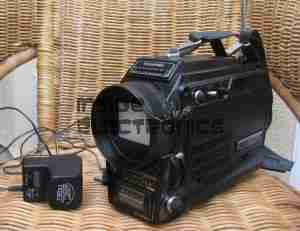 Here's the TV in it's native state. Running from 9v DC, or 6 D size cells. I'm guessing from somewhere around the 1970's. Here is the CRT & associated drive circuitry, removed from the casing: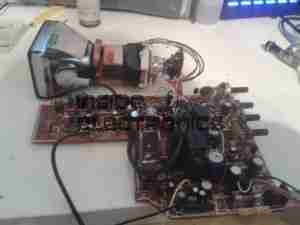 After dissecting the loom wiring between the CRT board & the RF/tuner board, I figured out I had to short out Pins 1,2 & 5 on the H header to get the CRT to operate straight from the power switch. This board also generates the required voltages & signals to drive the RF tuner section. I have removed the loom from this, as the PCB operates fine without. It doesn't seem to be fussy about power input either: it's specified at 9v, but seems to operate fine between 7.5v & 14.5v DC without issue.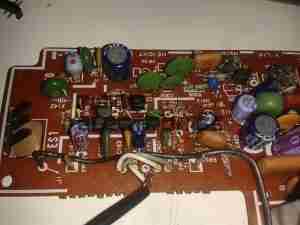 Tracing the wiring from the tuner PCB revealed a length of coax snaking off to the section marked Video/Sync. I successfully found the composite input!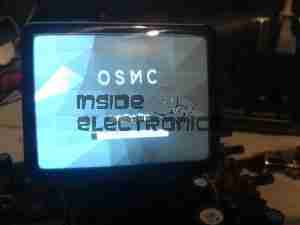 A quick bit of wiring to a Raspberry Pi, & we have stable video! For such an old unit, the picture quality is brilliant, very sharp focus.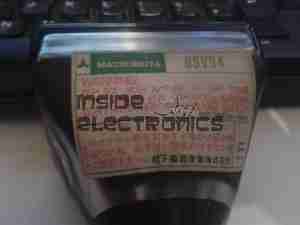 Closeup of the CRT itself. I haven't been able to find much data on this unit, but I'm guessing it's similar to many commercial viewfinder CRTs.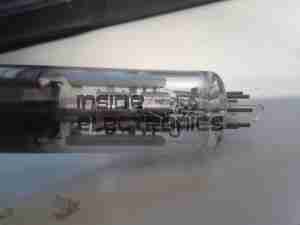 Amazingly, there isn't a single IC in the video circuitry, it's all discrete components. This probably accounts for the large overall size of the control PCB. Viewfinder CRTs from a few years later on are usually driven with a single IC & a few passives that provide all the same functions.