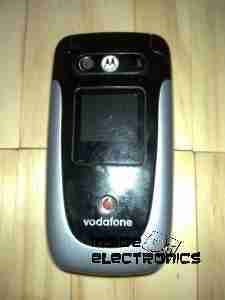 Here is a more modern phone, the Motorola V360v. Features include Dual screens, 640×480 VGA camera, full col
our TFT Main LCD, SD-Micro slot.
Here on the back the grey scale LCD can be seen, with the camera lens to the right of the Motorola logo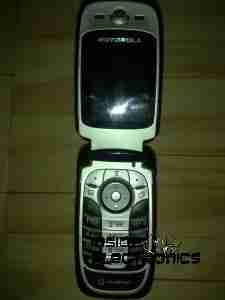 Here the phone is opened showing the keypad & the full colour TFT LCD display.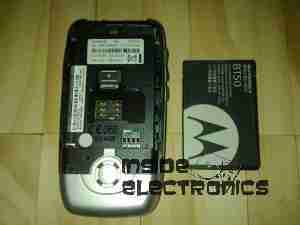 Here the battery is removed from the unit, showing the SIM connector. The antenna cover is still on at the bottom.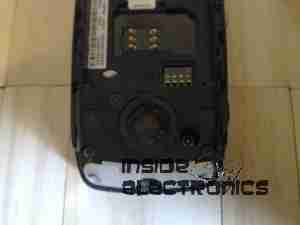 The antenna cover has been removed in this shot, the antenna is the white section at the bottom, With the loudspeaker & the external antenna connector hidden at the right.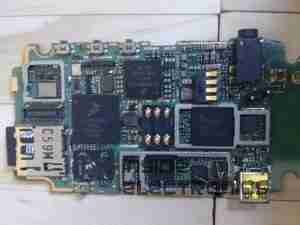 Here is the main PCB. Parts from left are the Bluetooth module at the top, supplied by Broadcom, the SD Card socket at the bottom. Main CPU next to that is the Freescale SC29343VKP. Above right of the CPU is the Freescale SC13890P23A Charger, Power & Audio IC. Below is the SIM card socket. Under the main CPU is the Intel Flash memory IC. ICs inside the shields are the RF sections for transmit & receive.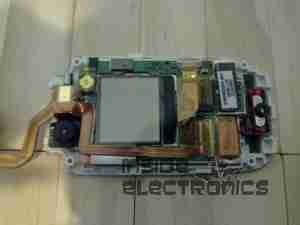 Rear of the display unit showing the monochrome LCD. The camera module on the bottom left. Ear speaker on the far right of the unit.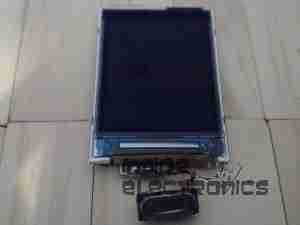 Main colour TFT LCD.
Camera module removed from the LCD unit.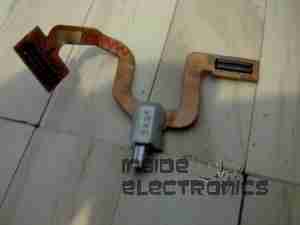 The vibration motor attached to one of the LCD looms.