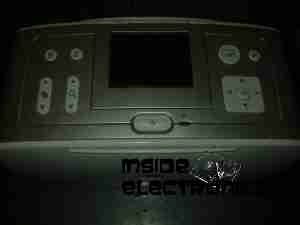 This is a HP PhotoSmart 375 portable photo printer. With built in card reader, screen & PictBridge.
Top of the printer showing the UI Buttons & Screen.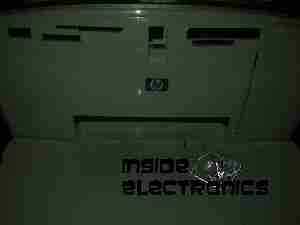 Front of the unit, card reader slots at the top, Pictbridge USB connector at top left. Paper out slot at bottom. Cartridge door is on the right.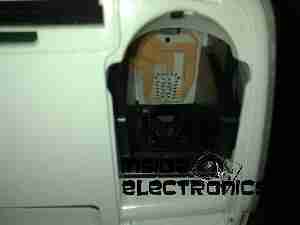 Here the cartridge door is open. Takes HP 95 Tri-Colour Inkjet Cartridge.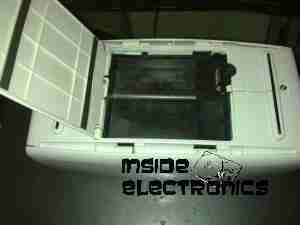 Battery compartment on the bottom of the unit. A Li-Ion battery pack can be installed here for mobile photo printing.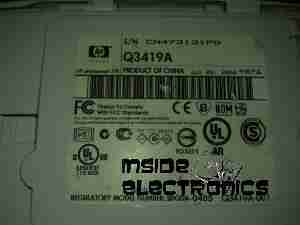 Specifications label.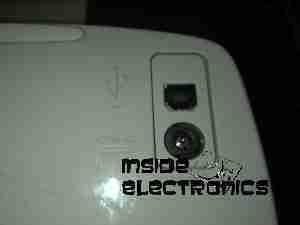 Power adaptor & USB connection for PC use.
Rear door opened. Showing the paper feed tray.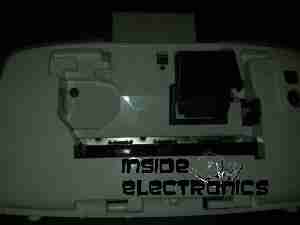 Rear door has been removed in this shot. Paper feed roller & platen roller can be seen here.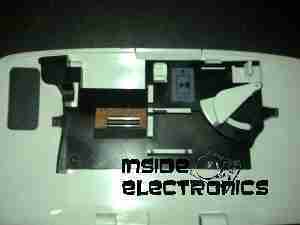 Paper holder attached to rear door.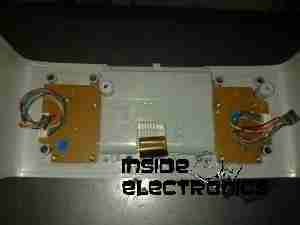 Bottom of the top cover, with connections for the buttons & LCD panel.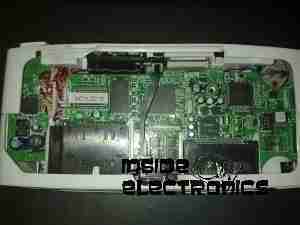 This is the main PCB of the unit. Controls all aspects of the printer. CPU in center, card reader sockets are along bottom edge. various support circuitry surrounds the CPU.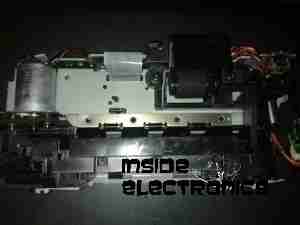 Rear shell has been removed here. Showing the main frame & the carriage drive motor on the left.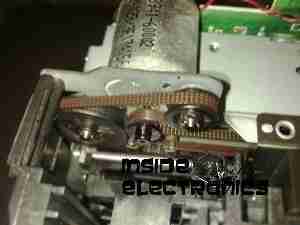 Closeup of the carriage drive motor & timing belt system. All the motors in this printer are DC servo motors, not steppers.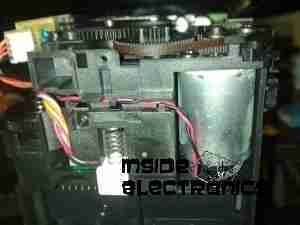 Main drive motor, feeds paper, drives rollers, operates cleaning mechanism for the inkjets.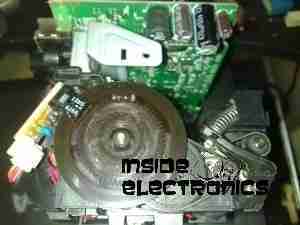 Mainshaft encoder. Main drive motor is bottom right hand side with timing belt drive.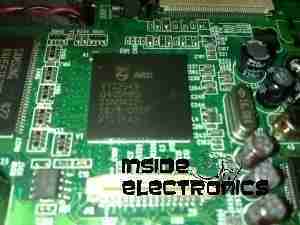 Closeup of the CPU. This is a Phillips ARM chip, unknown spec.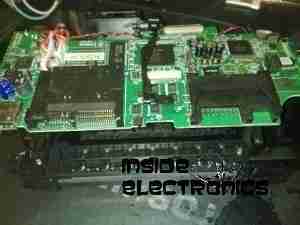 Detail of the card reader sockets, this unit takes all current types of Flash memory card.