Here's a quick look at one of the now surplus cards from my old networking system, a MiniPCI Wireless interface card.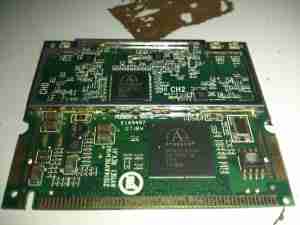 This is an older generation card, one of the first with Wireless N support on 2.4GHz.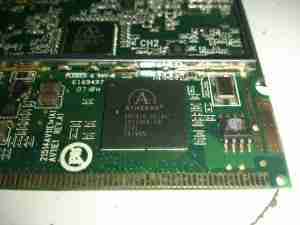 Network PHY & firmware EEPROM. Power supply stuff is over to the left.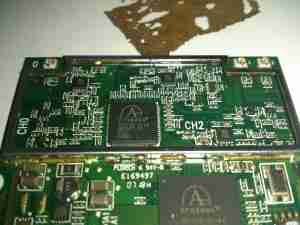 Inside the shield is the RF Transceiver IC & it's associated RF power amplifier ICs for each antenna. These power amplifiers are LX5511 types from Microsemi, with a maximum power output of +26dBm.